For Manufacturers and Dealers
Expanding model ranges and appearing of electric cars present new challenges for automakers and dealers as ensuring sales success requires a new approach to clients. This is because it takes longer to explain to a customer the advantages of electric cars over traditional fuel vehicles. It also requires investment in staff training and equipping facilities with charging stations and accessories or upgrading existing ones.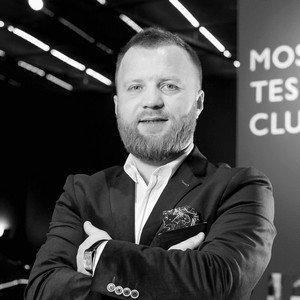 "Multi-brand electric car showroom – Electric Motors Club – is a brand new retail format not only in Russia but also in the rest of the world. We were one of the first companies to realize the advantages of selling electric vehicles separately from diesel and gasoline ones as it is hard to motivate the sales department",
Electric cars such as Tesla, Mercedes-Benz, BMW, Nissan, Fiat, and Kia are on display at Electric Motors Club. Our managers work exclusively with electric vehicles and possess the necessary expertise to professionally assist customers in choosing a car. Visitors and clients can compare several models, receive comprehensive information about the advantages of owning an electric car, and communicate with other owners of the club.